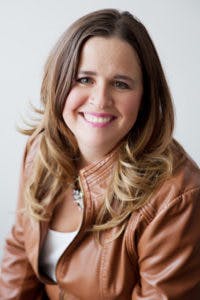 I've had a lifetime of real estate experience. Growing up outside of Edmonton, my family invested in several rental properties,  family built homes and invested in multifamily. Myself and several of my siblings have followed in the family footsteps. I have worked professionally as a realtor since 2004 being licensed in Calgary. I have experience in many facets of the market in Calgary including and not limited to condos in the core of Calgary, inner city heritage homes, working with builders in the outer areas of Calgary and infills in the inner city.  My experience in investment, rental and flipping homes is extensive and I can provide personal and professional advice in these areas. I enjoy working in both the first time home buyer market as well as the more experienced luxury home market. My clients in the past have taken me to Chestermere, Okotoks, Airdrie, Dewinton and more.  I have experience in the Canmore market with second and sole homes.
My business includes families who are looking for a forever home as well as singletons and investment portfolios. I provide an experience that is professional while being fun and informative. I am immensely devoted to helping clients find the right home as I truly believe ones well being is attached to the home they live in. I enjoy both aspects of working with sellers and buyers. I have design and staging experience and can recommend the right professionals to aid in your renovation or repairs. I have an extensive knowledge of the city and outlying areas, schools, communities, recreational facilities, restaurants, amenities and more. I have worked with many relocations from across Canada and internationally. Having provided concise and detailed information for the client while they make short visits into Calgary to prepare for their move. I am able to provide service in spanish or english and have assisted clients with challenging transitional moves with ease.
My heart, hard work and experience resides with the top 10% of realtors in the city and I look forward to continuing to help clients move in and around Calgary.